The Story
Israel Lucero
 (founder of Bahuka) found it preposterous to spend thousands of dollars on his higher education only to be confronted by traditionally structured classrooms - seemingly behind by decades compared to the technology available in the commercial world today.
On the other hand, my personal registration experience with colleges were plagued by black-and-white lists of professor's names, with little to no insight on how the classroom might feel before I lock my thousand-dollar schedule in.
For context, who in their right mind would purchase a car only knowing that it was blue?
Through my work with Pikes Peak Community College's Student Government Association, I met Israel and joined his team to see how we could address these 21st century pains.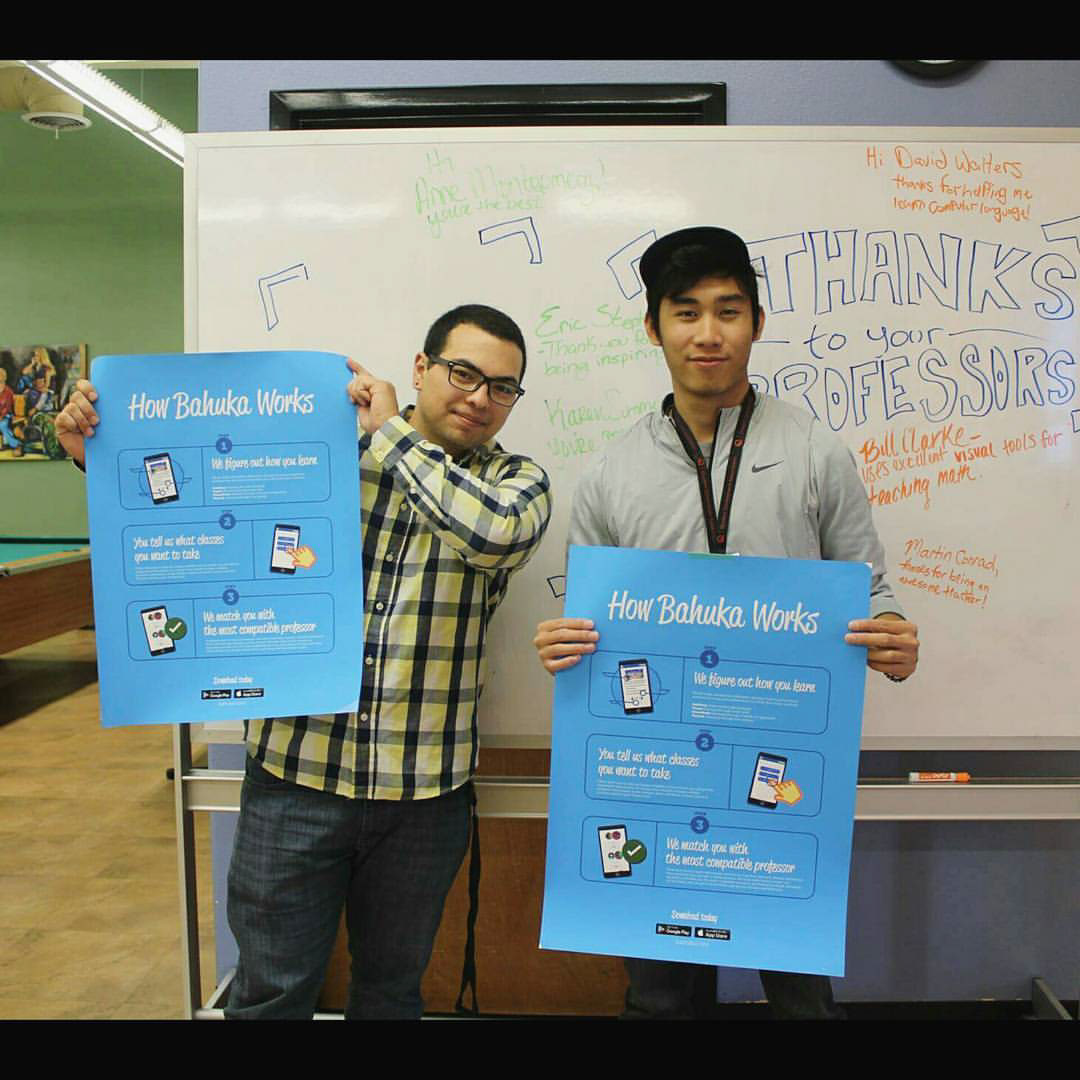 The Product
Bahuka is a web and mobile app that connects to any school API to improve the registration experience and to provide valuable data to teachers and key decision makers of an organization. The app is meant to identify a student's best learning style and provide insight during the registration process regarding professor teaching styles using a proprietary matching algorithm. 
On the other hand, the app will serve as a platform for instructors to engage with their students and learn about his or her class' learning styles so that lessons can be better tailored for the audience.
From an organizational standpoint, Bahuka will provide key analytics that can help decision makers identify potential areas of improvement and more.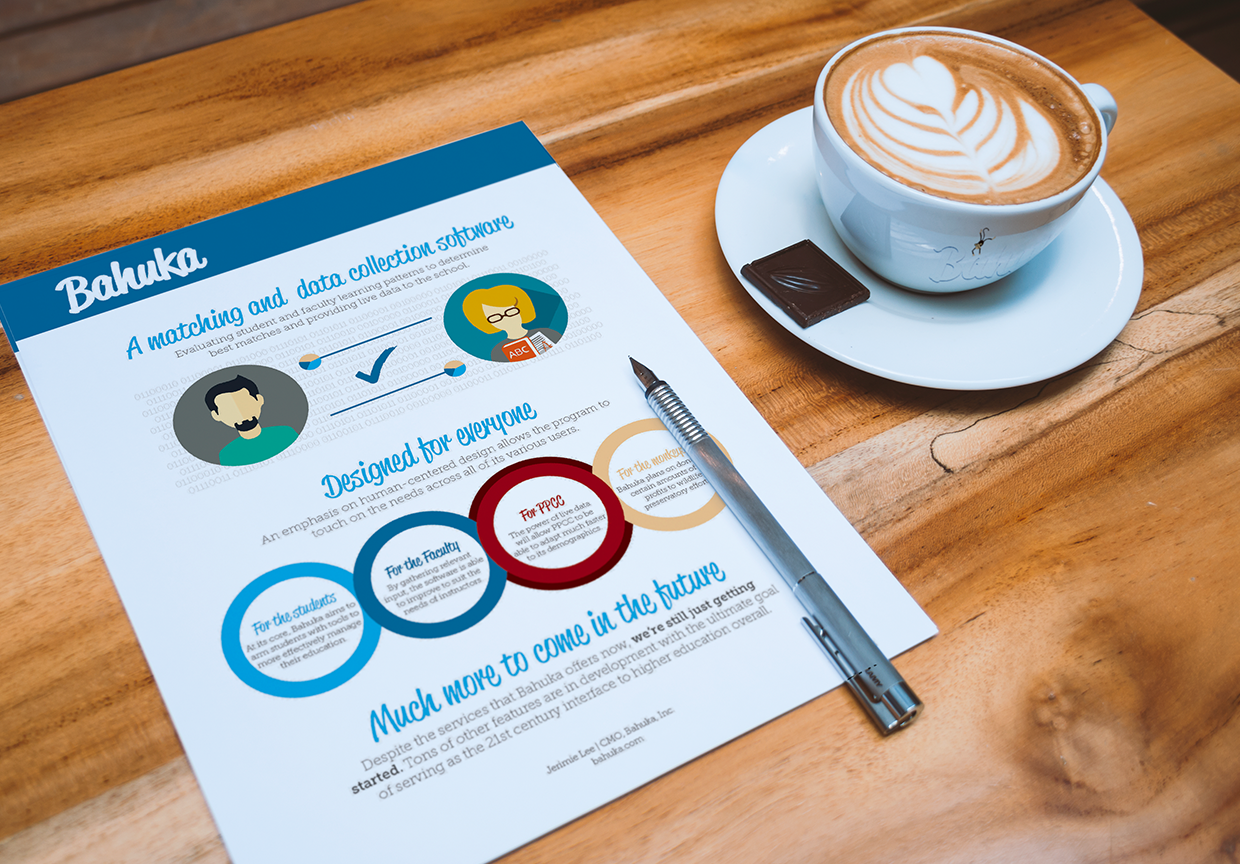 Update
As of 2017, Bahuka has pivoted to another product and I have resigned from my position with the team.