The Mindset
To take full advantage of Killerspin's status, the redesign incorporates elements that highlights the brand's social momentum on top of extensive data and analytics research to optimize the experience throughout its sales funnels.
Original Killerspin Design (Left) vs the Magento 2 redesign (right):


Design & Implementation
Although it is yet to be implemented as of 2018, the final product is a user experience that bested Killerspin's competitors. Here's a collection of page designs that was included in the final round of revisions.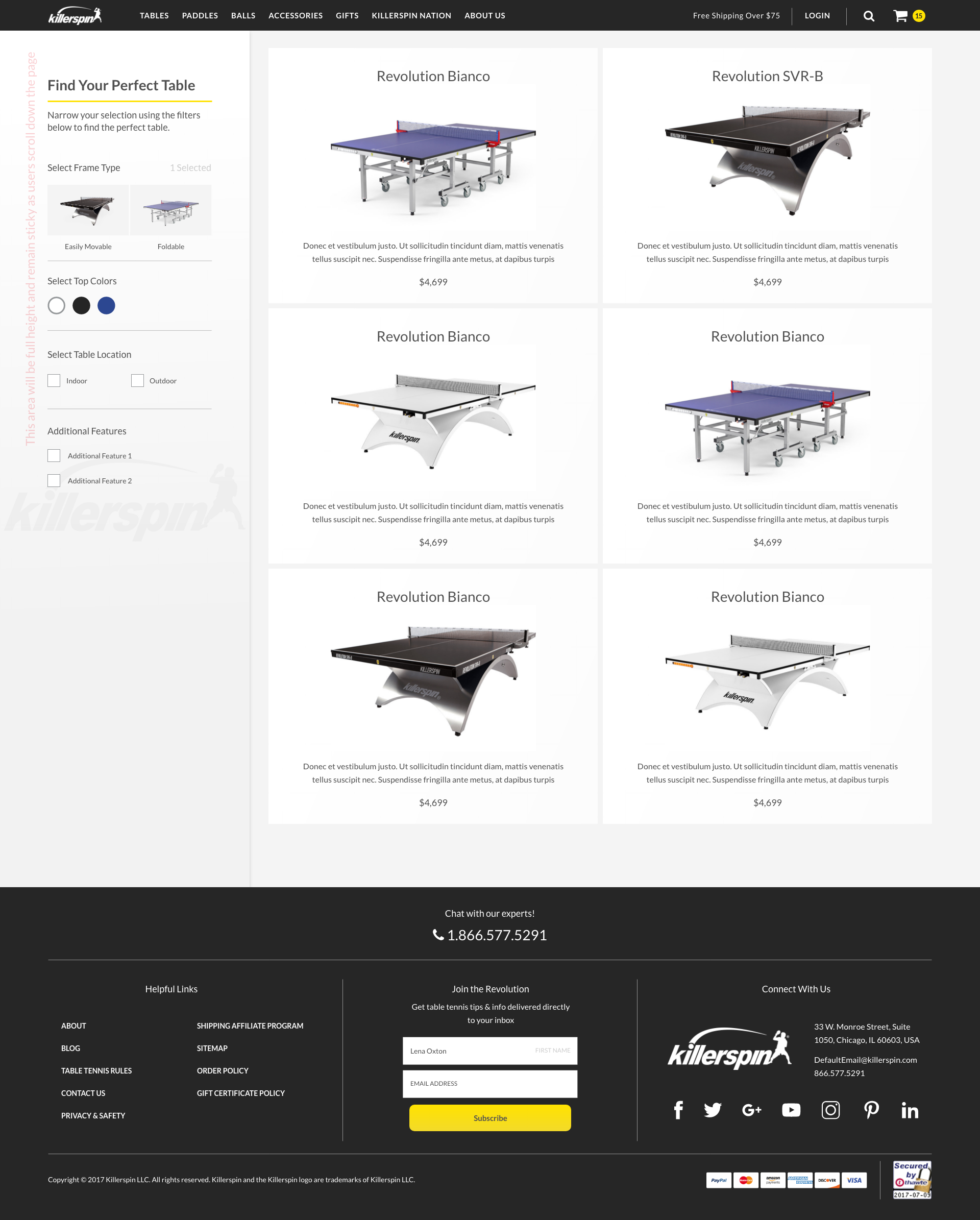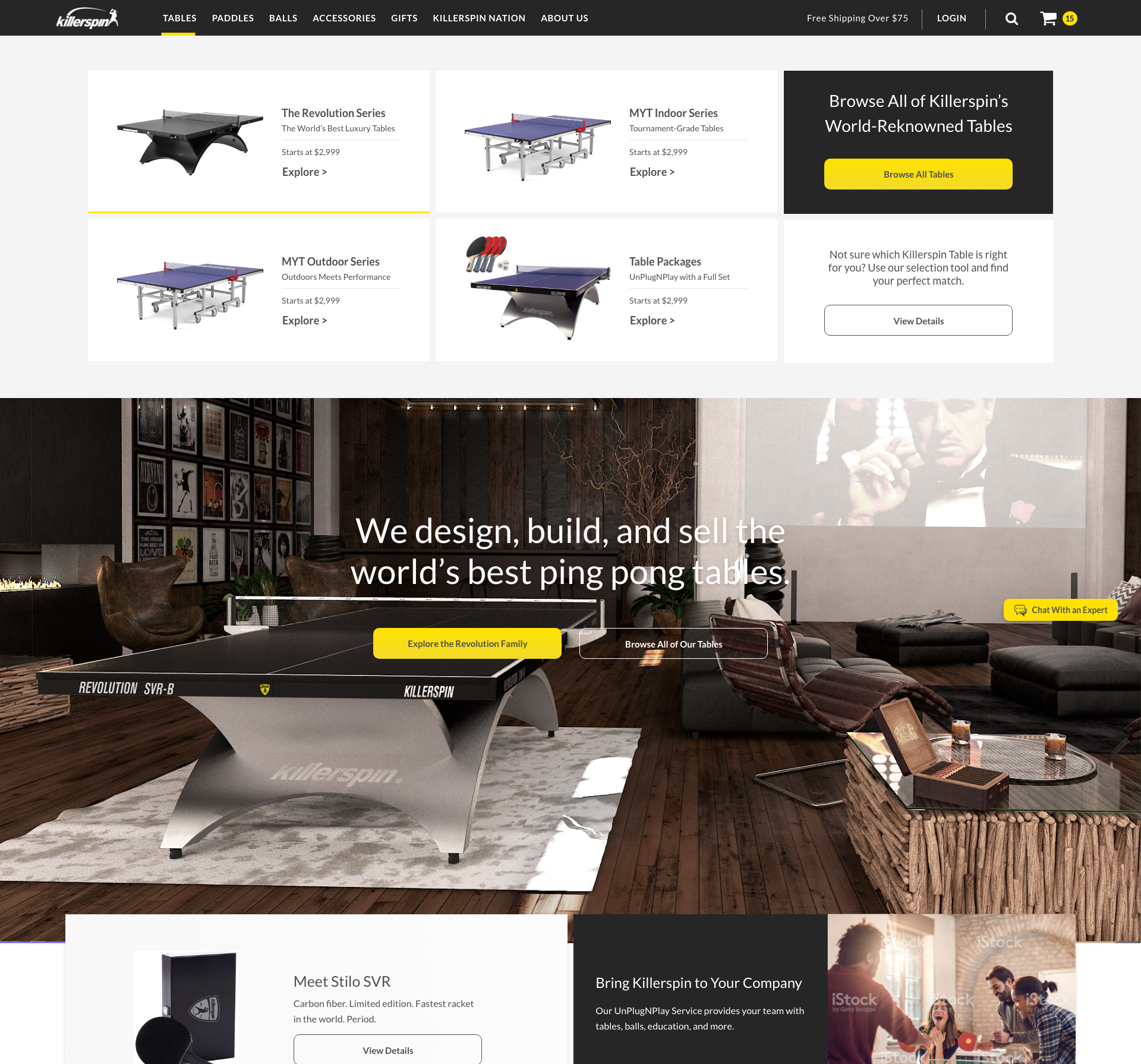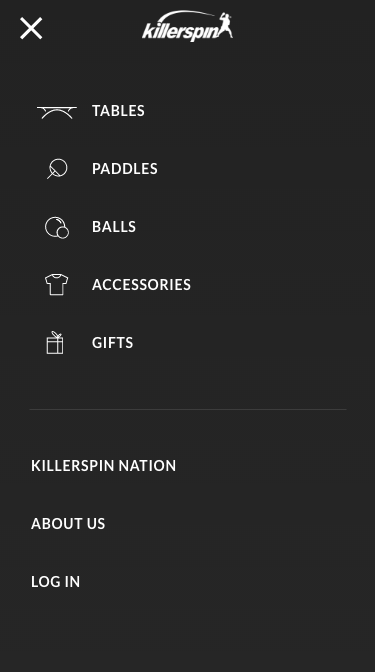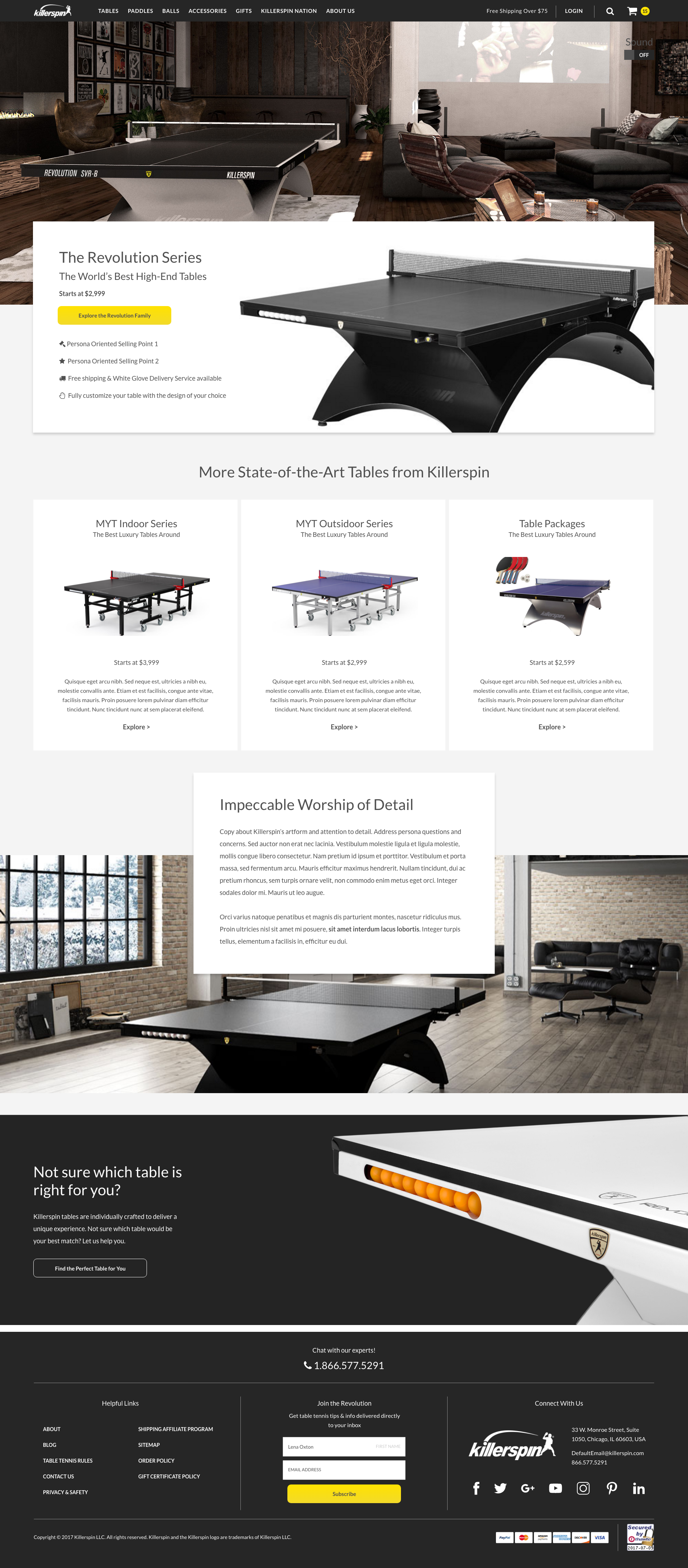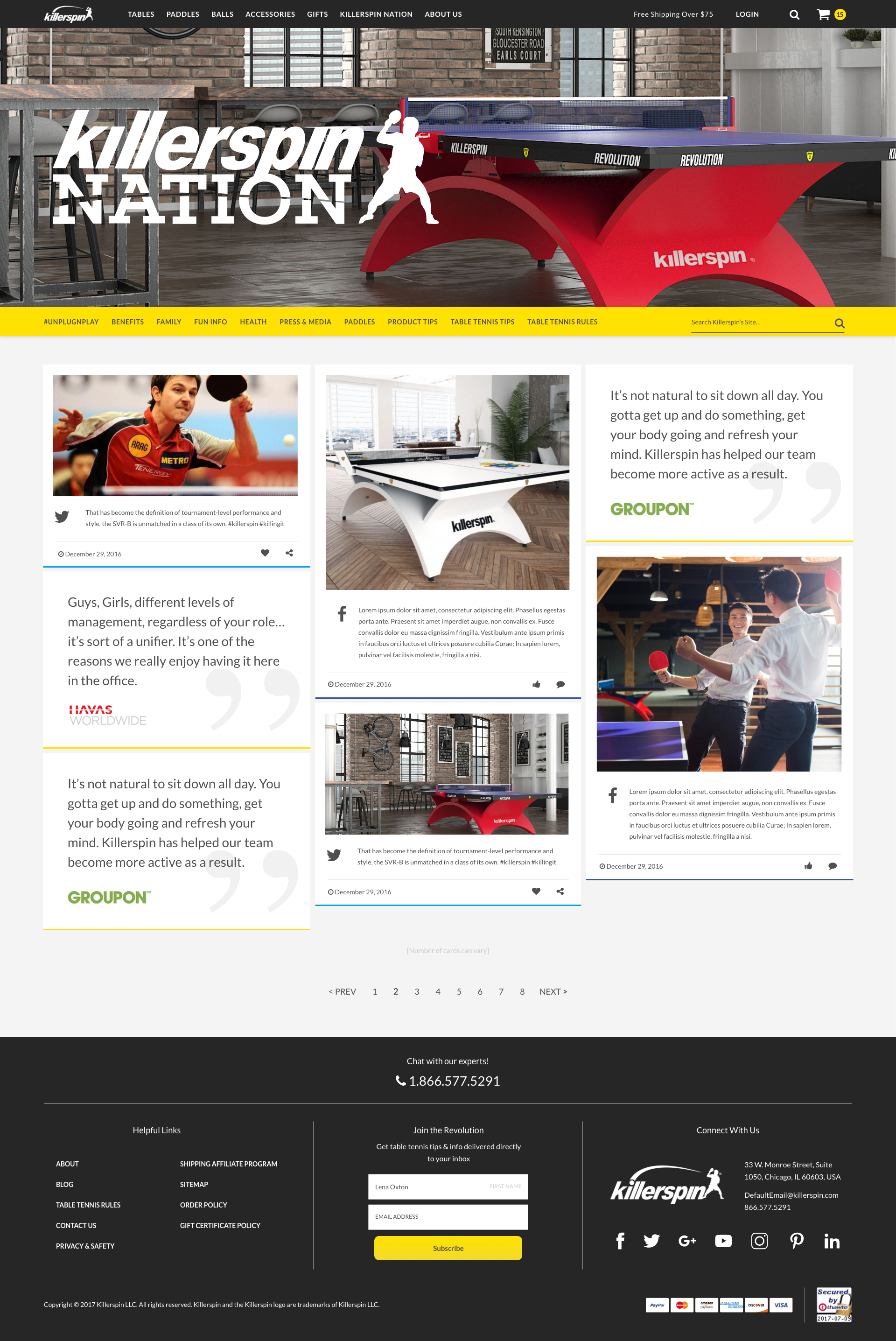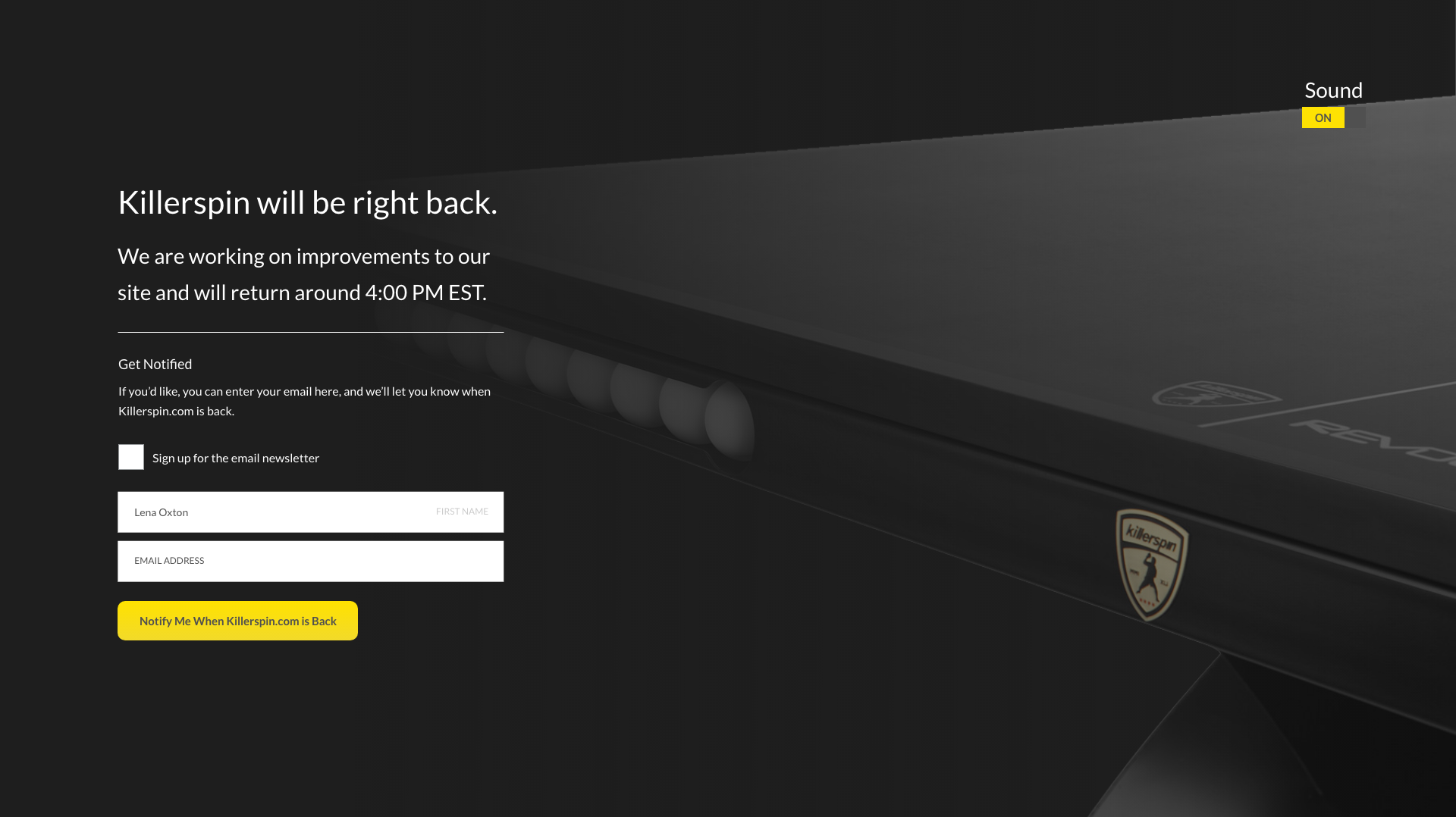 Reinventing the Product Page
To improve product page revenue per visitor and reduce cart abandonment, the design was equipped with a number of package upsell opportunities and email capture nets.