Balancing Brand and Product
Beads of Cambay had a powerful unique value proposition: The company imported handpicked, artisan-grade gems and beads from around the world, curated them for each of their customer segments, and offered a personal touch through expert advice for their shoppers right on their eCommerce store.
A delicate balance of brand-related content on the homepage hero content with eCom-centric navigation elements on the header and featured collections right above the fold was achieved through testing and iteration. 

Mobile and Tablet Screens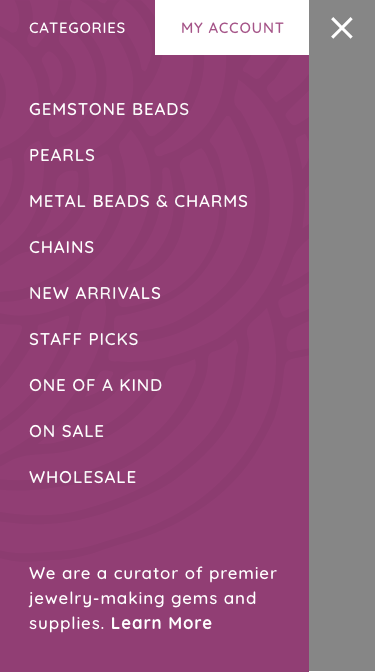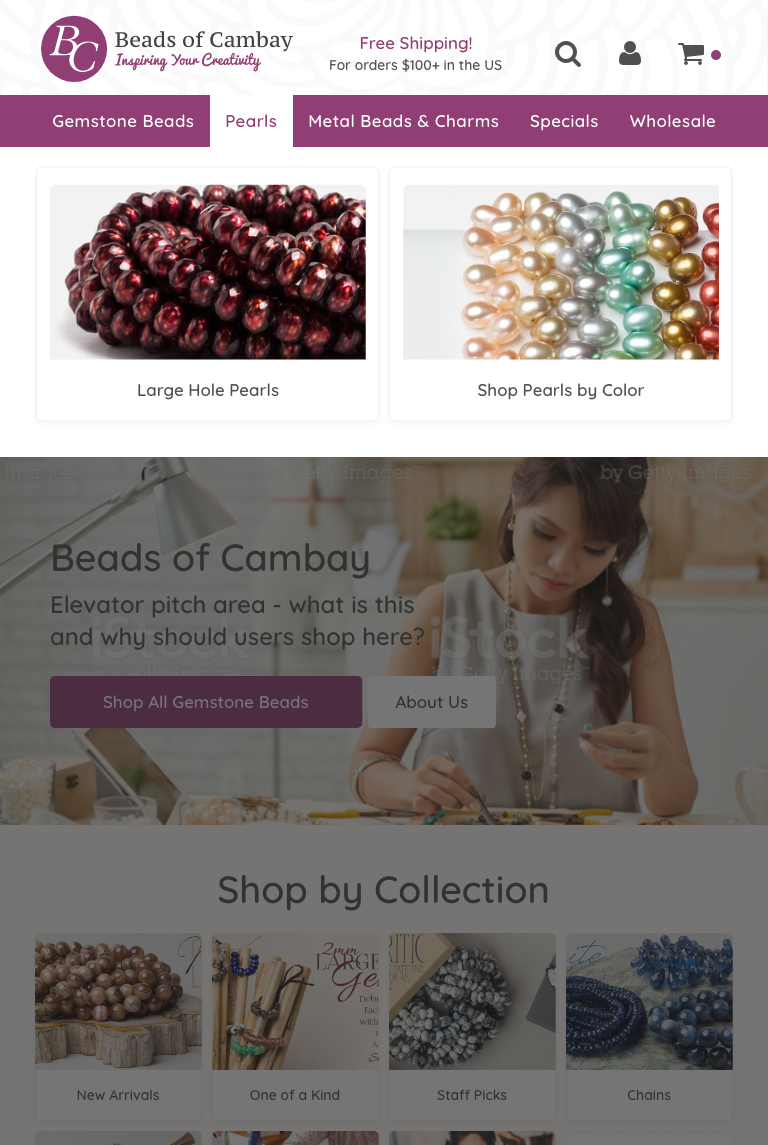 Site Architecture
Beads of Cambay had two main types of customers: Those who shopped only for the most luxurious of a specific type of gem, and those who sought to take advantage of the company's unmatched pricing for imported material.
Through customer research and collaborative iteration, the following site-wide navigation was created: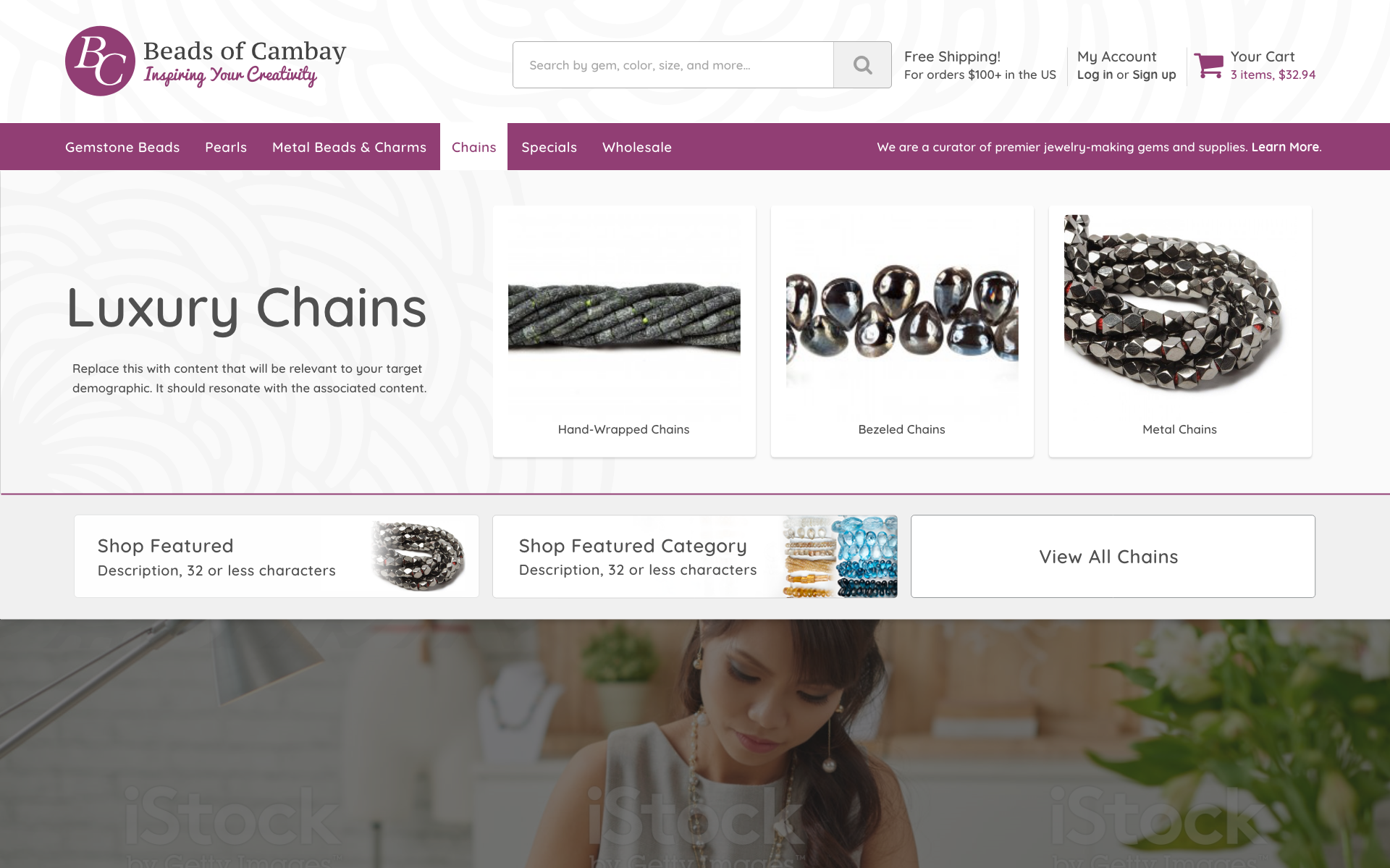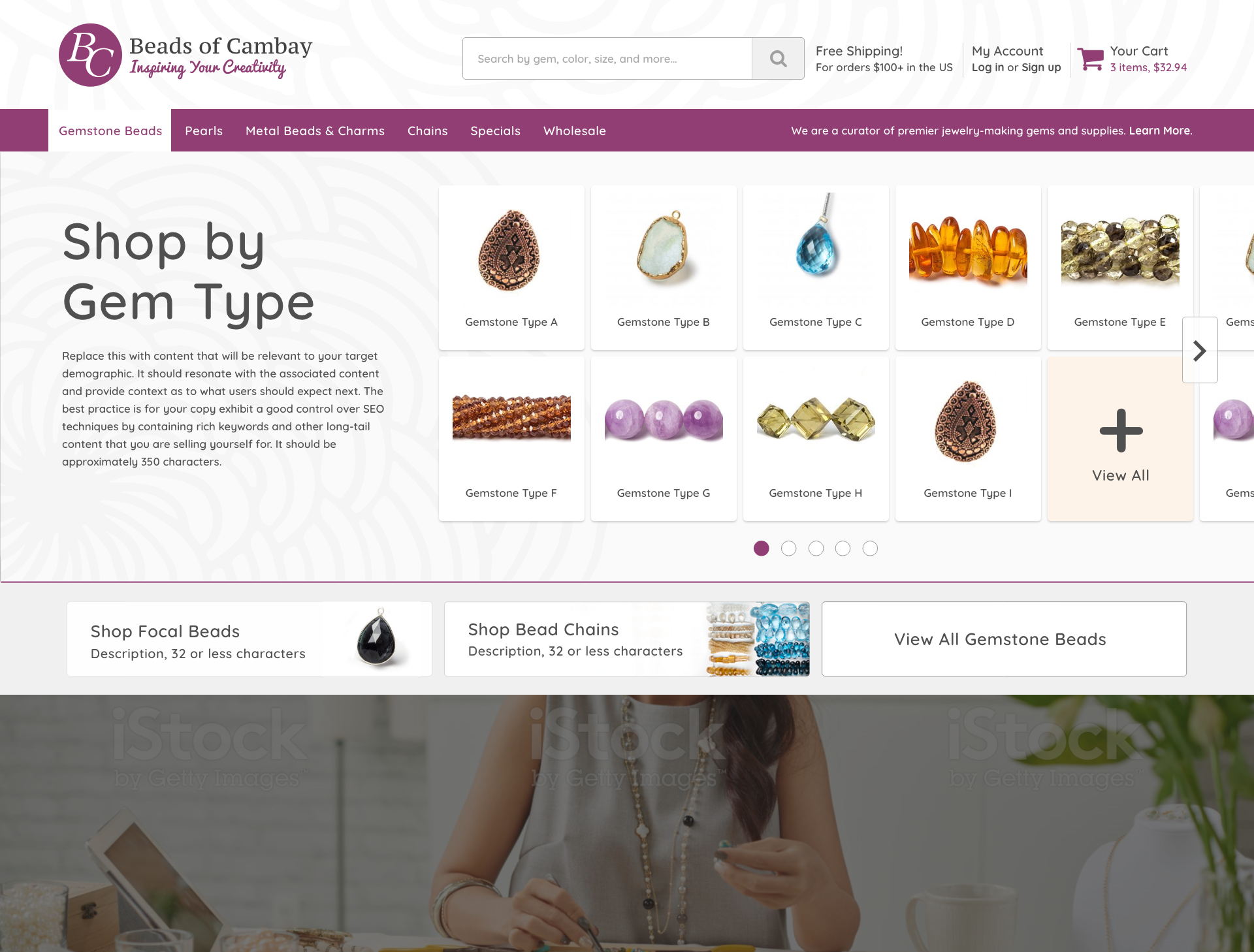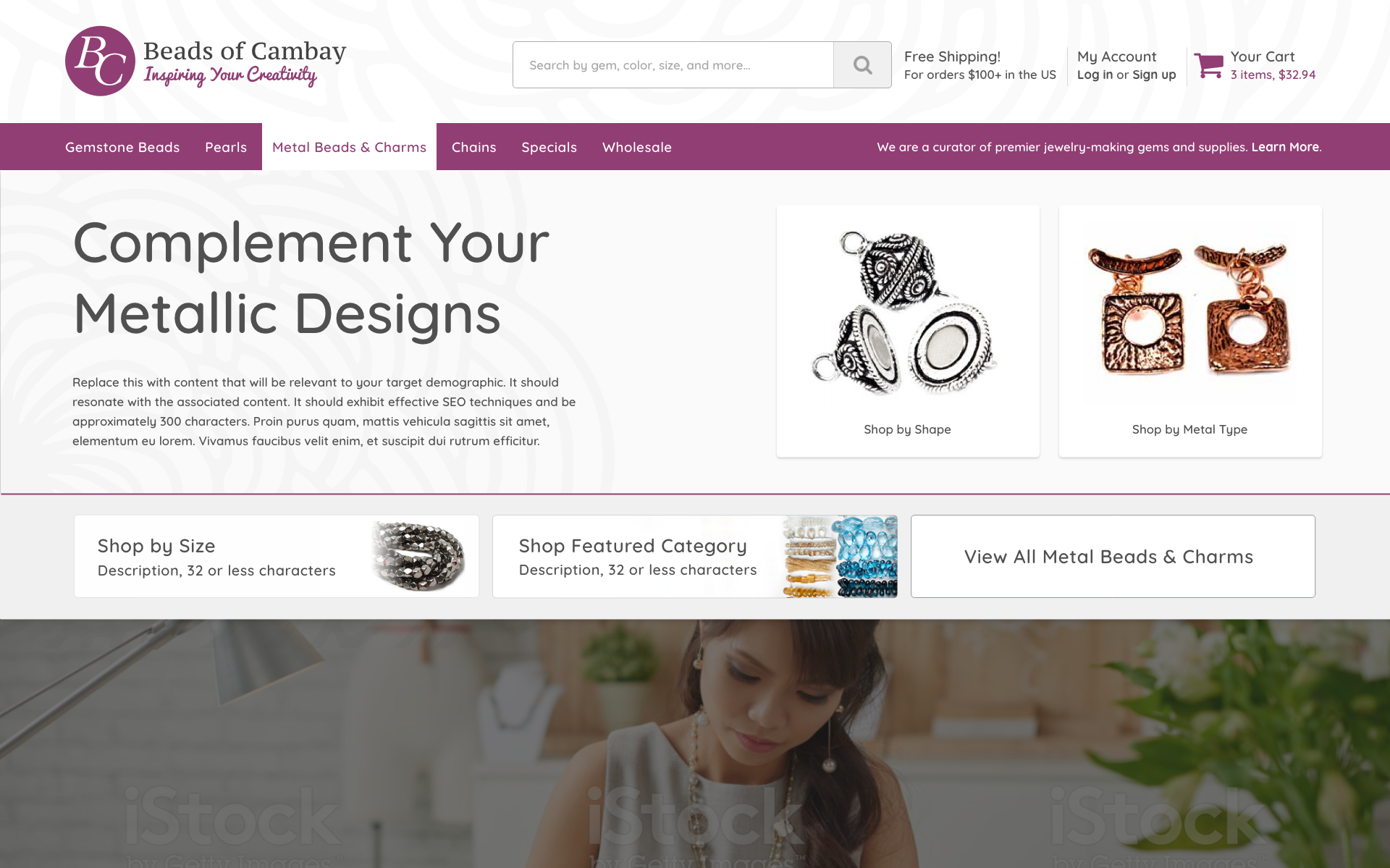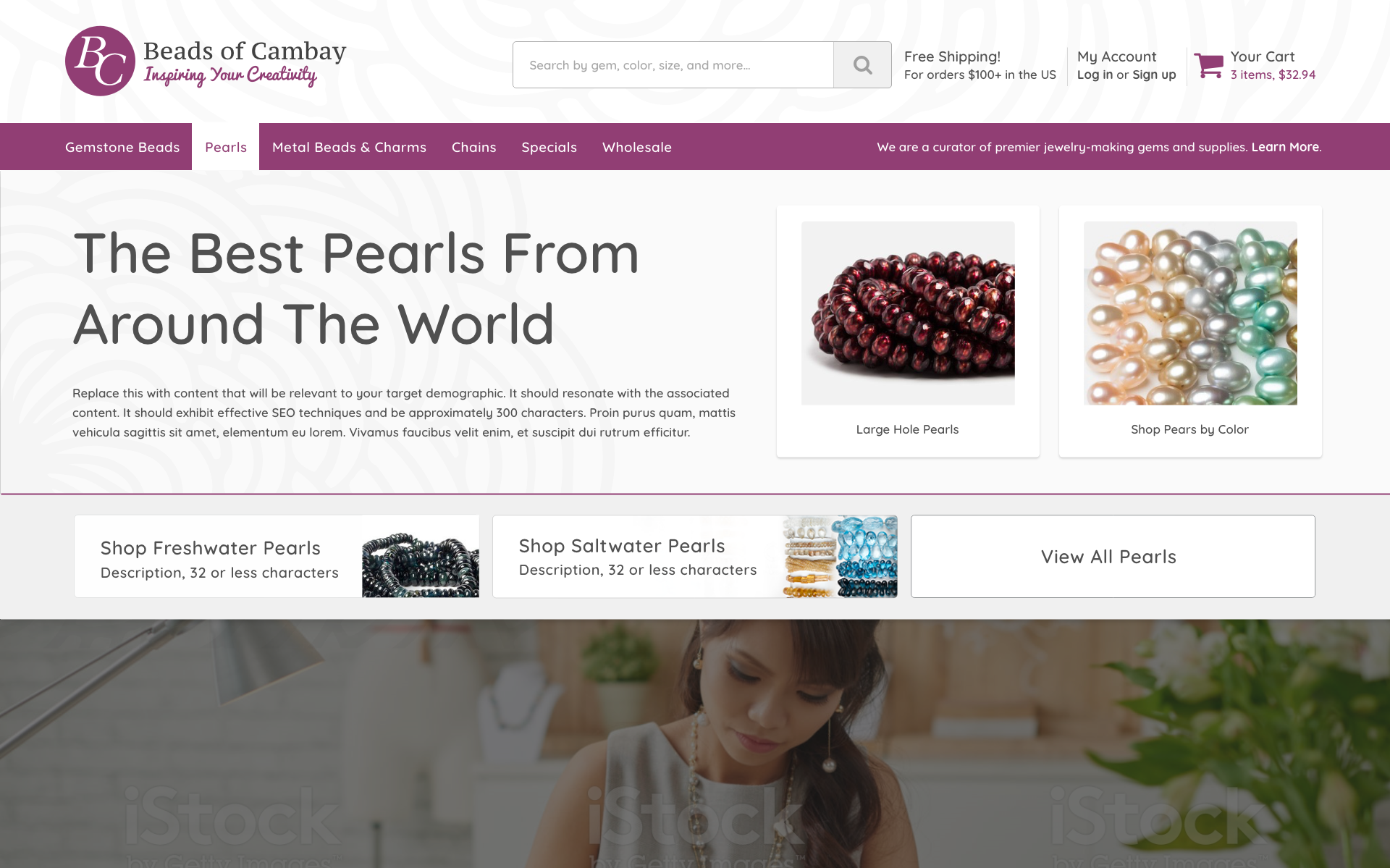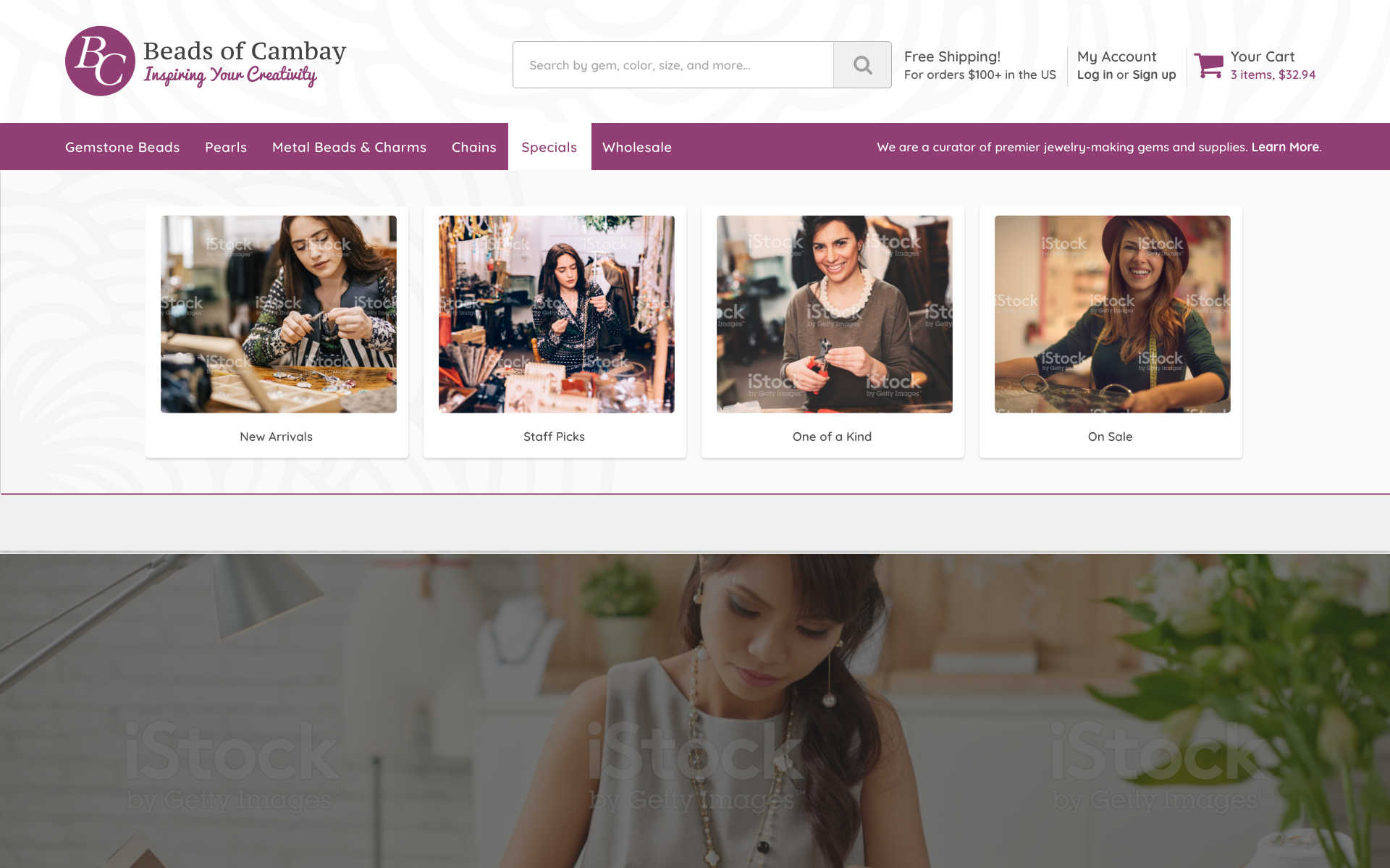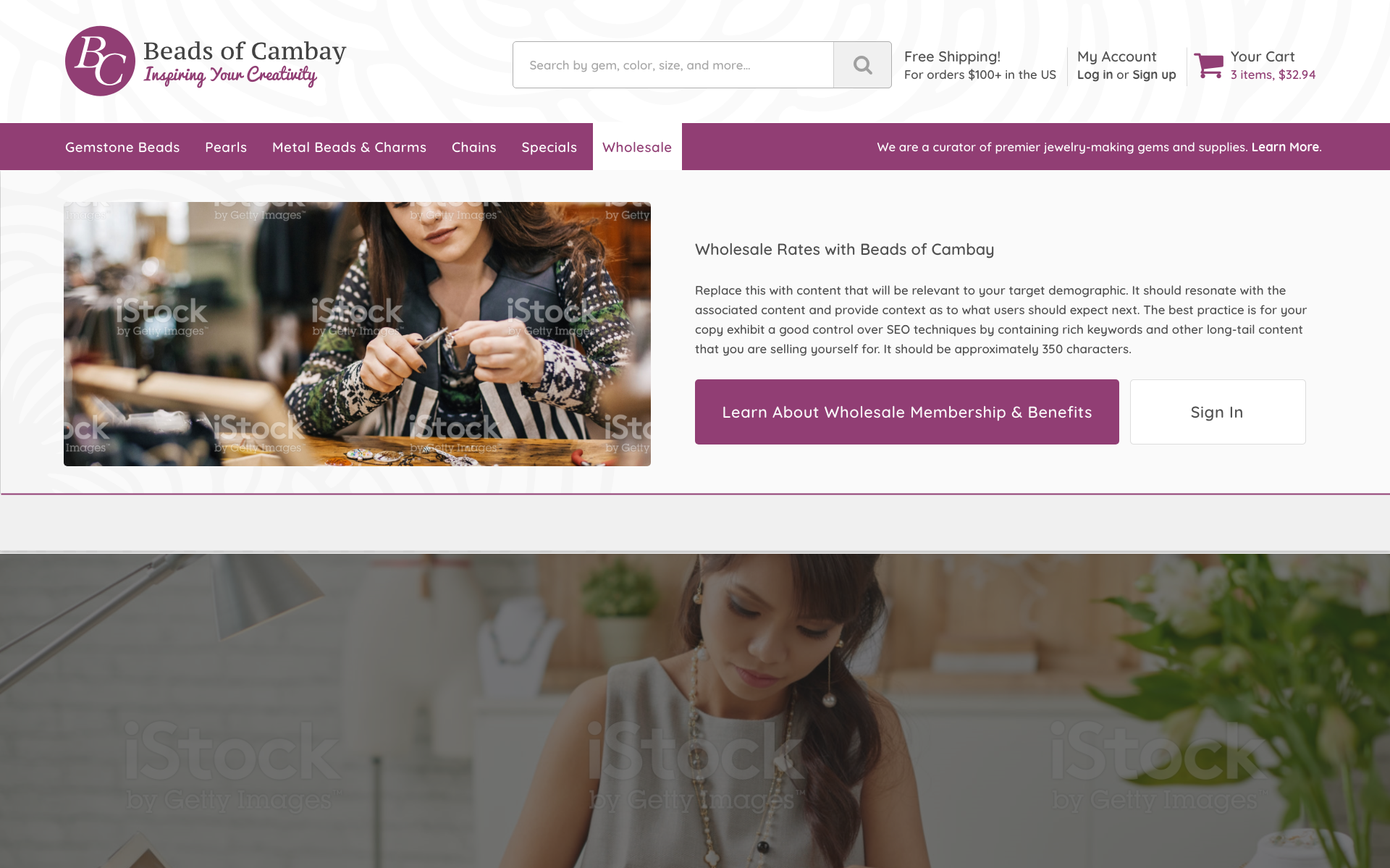 A Specialized Shopping Experience
To ease the shopping experience, we developed robust filtering options based on what different segments of customers browsed by.
Adding urgency-related elements such as a stock counter and badges like "Free Shipping on Orders Over $100" and "Easy Returns, No Questions Asked" on the product pages further reduced friction in the conversion funnel and has shown to increase average order value across the board.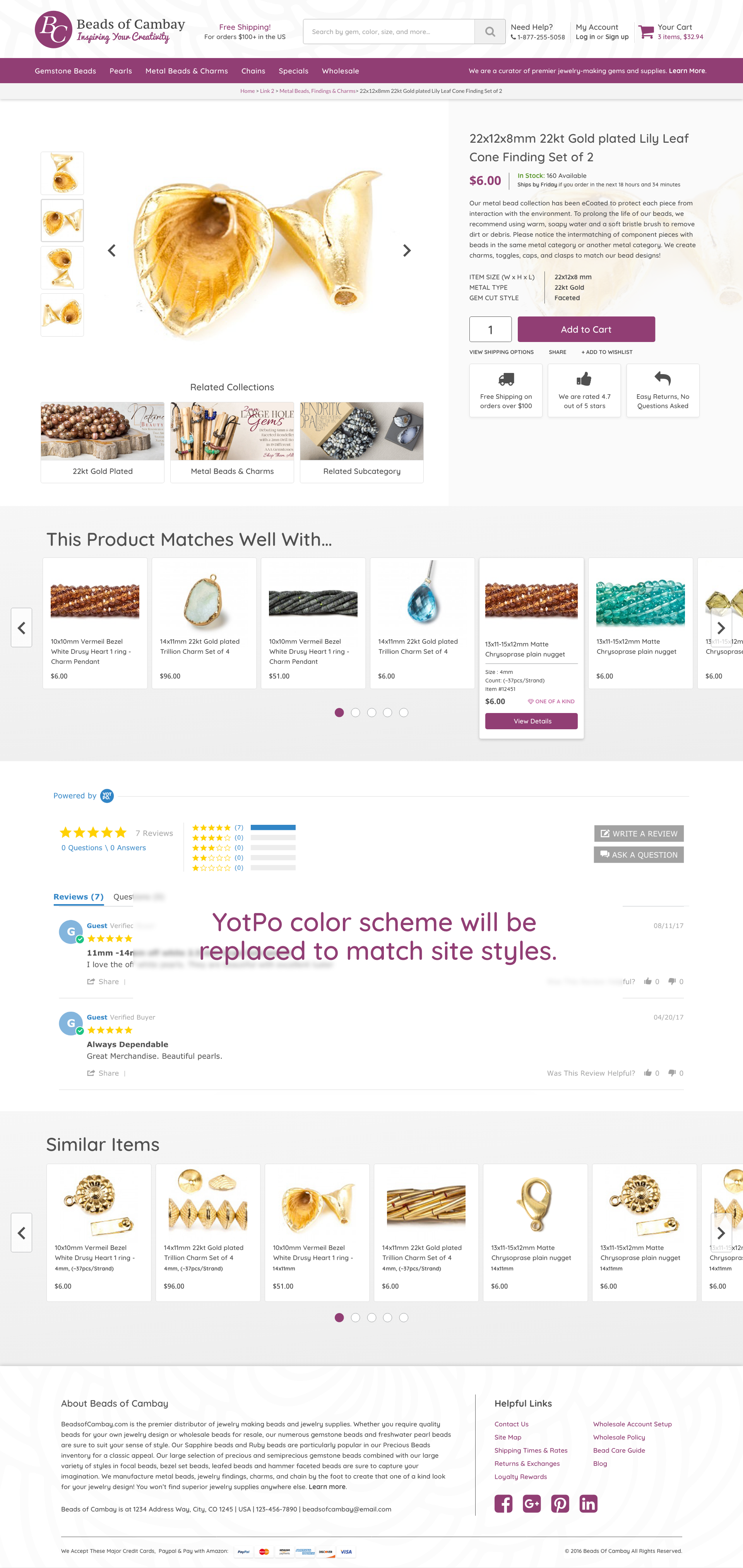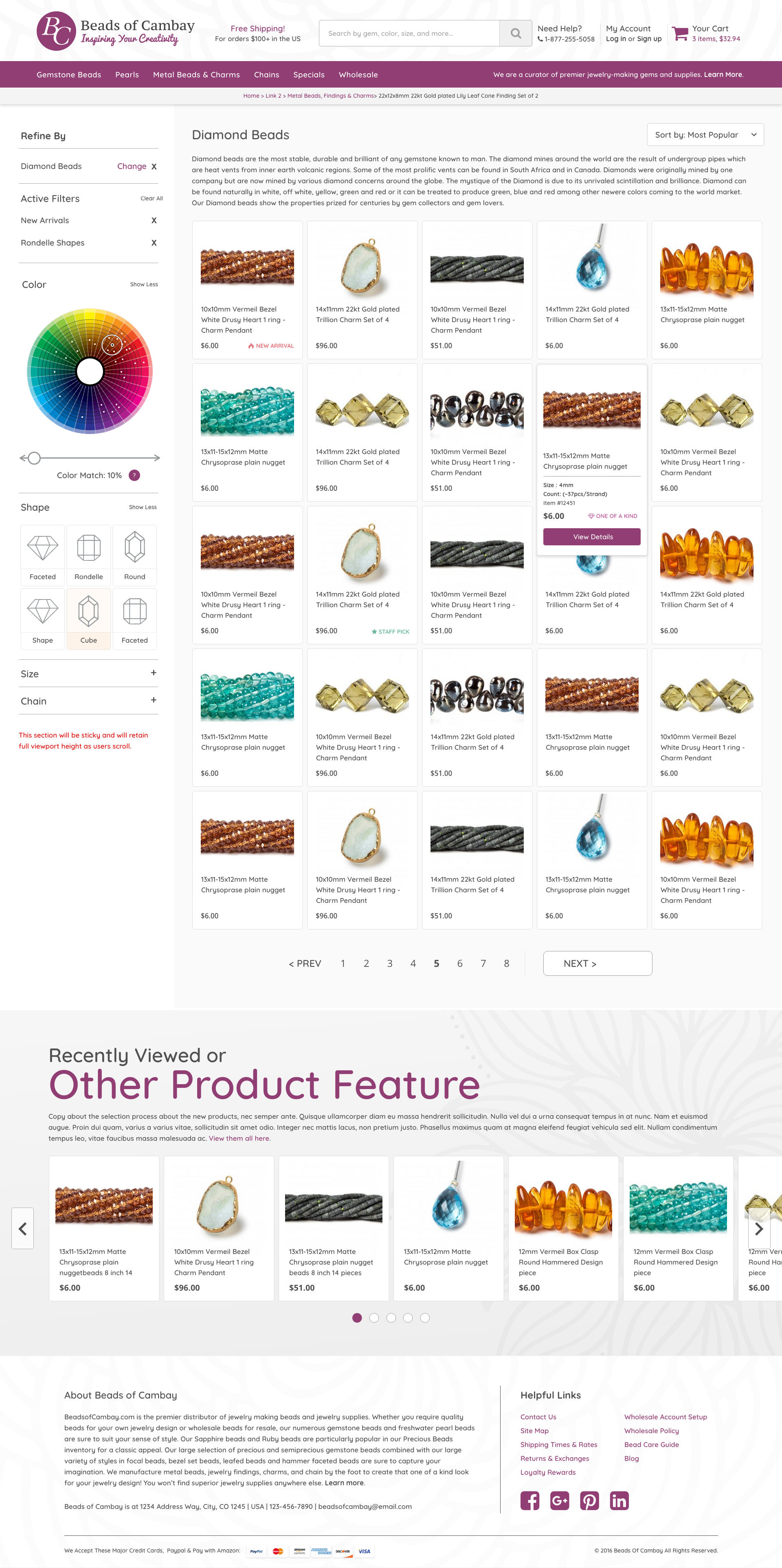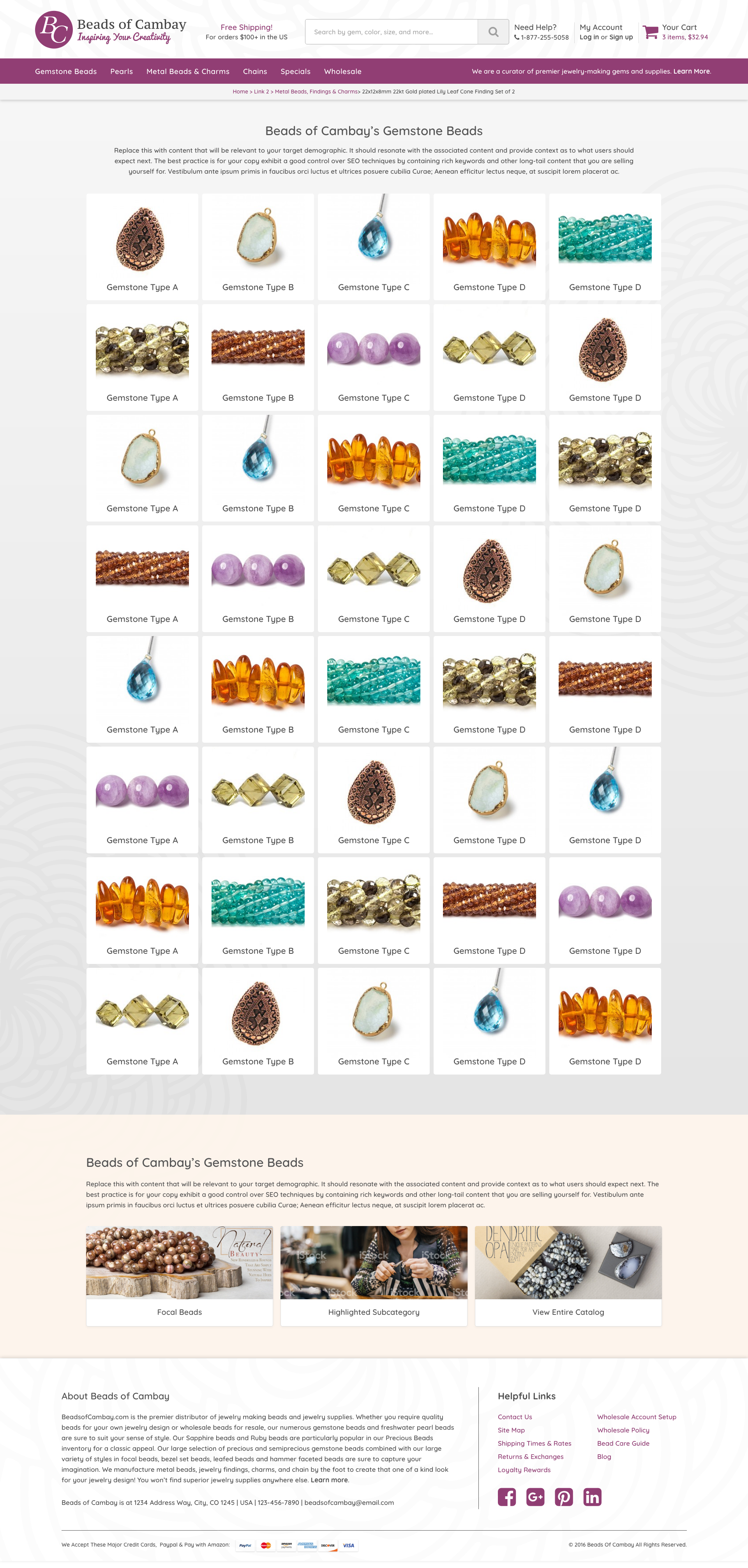 Buttery Smooth Checkout Process
A coupon entry field along with a coupon code generator was added into the checkout process to allow customers to take advantage of existing deals, while keeping those without codes to have an incentive to complete the purchase. 
The payment page also offered multiple payment options to further reduce barriers.